2016 Aurora Prize: How is the $1 million award being used?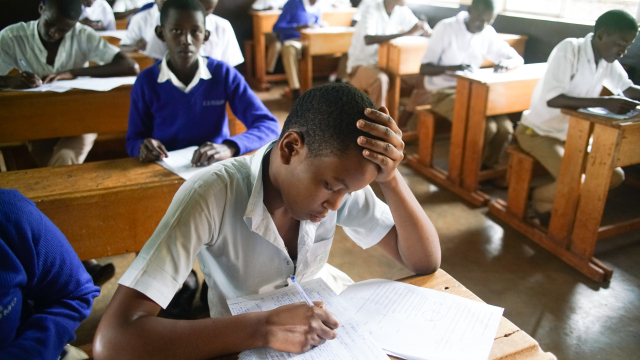 Students of Maison Shalom, Aurora Prize Laureate Marguerite Barankitse's project
[Credit: Aurora Humanitarian Initiative]
Proceeds of the 2016 Aurora Prize will fund several projects in four countries with a focus on child refugees and orphans
The $1 million award for the first Aurora Prize for Awakening Humanity will fund projects in Rwanda, Ethiopia, the Democratic Republic of Congo and Brazil. The proceeds will support initiatives that are combatting child poverty and advancing aid and rehabilitation for child refugees and orphans.
As Aurora Prize Laureate, Marguerite Barankitse – founder of Maison Shalom and the REMA Hospital in Burundi – received a $100,000 grant, and was offered a chance at even greater impact by nominating humanitarian organizations which would receive the Prize's $1 million award. Ms. Barankitse chose longtime partners: Fondation du Grand-Duc et de la Grande-Duchesse; Fondation Jean-François Peterbroeck; and Fondation Bridderlech Deelen. Those three organizations announced the projects they have chosen as recipients of the funds.
read more