Gratitude in Action Takes Center Stage at the First of its Kind #AraratChallenge Fest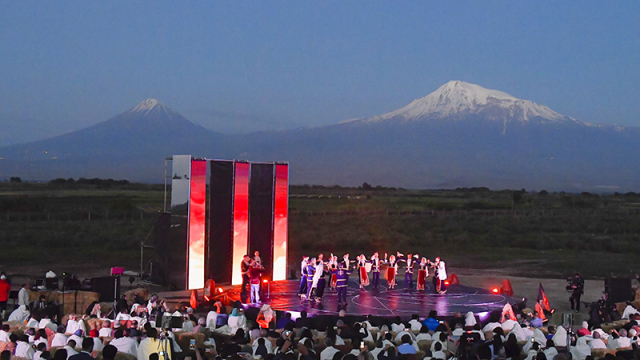 AuroraPrizeCeremonyandAuroraTributeandFundraisingConcert800x640.jpg
during the Aurora Awakening Humanity Ceremony, second part of the Ceremonial Trilogy in Lusarat, Ararat Valley on June 10, 2018 in Yerevan, Armenia.
Aurora Prize Ceremony and Aurora Tribute and Fundraising Concert announced for the #AraratChallenge Fest, a part of the Aurora Forum
September 27, 2019 – The Aurora Humanitarian Initiative announced that the Aurora Prize Ceremony to take place on October 19, 2019 will be open to the public. The Initiative also confirmed a tribute and fundraising concert featuring the Mariinsky Theatre Symphonic Orchestra conducted by Valery Gergiev to take place on October 20, 2019.
Both events are part of the two-day #AraratChallenge Fest, a festival featuring inspiring public talks, lectures, master classes and charity initiatives to facilitate humanitarian action.
read more